My best thing today in sketchnotes
When Sacha Chua created her awesome sketchnotes I became fascinated with this way of visualizing understanding, and when later Asher Wolf wrote daily "Tell me your best thing today" (e.g. 2020-09-20) I started to sketch the best event from yesterday.
Here you find many of the later sketches. They help me to remember what I enjoyed. To look at the past with a smile. I hope you like this glimpse into good memories.
I first tried this in the first summer vacation during Corona (2020). After that great experience I practiced it more and more consistently.
If this gets you to dare sketching or skribbling what you enjoyed the most, and if that helps you keep more happy memories, then my sketches make the world a slightly better place. I hope you have fun here!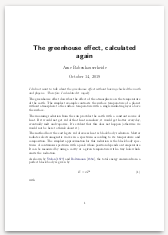 PDF
(drucken)
Materials
In the latest drawings I mostly use a 1.5 Pitt Artist Pen bullet nib, Black 199*** (Faber Castell). I started with brush pens, but found more and more that this plain 1.5 pen supports my drawing style even though it wasn't my first choice.
Highlights are mostly with Pitt Artist Pen Brushes (B): Cold Grey III 232*** and Orange Glaze 113***.